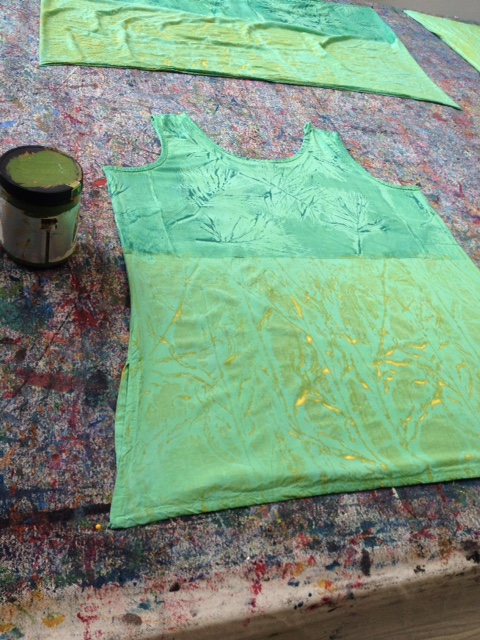 This Winter I have taken the time to slow down in the studio, to look at things more closely and work in greater detail. When I walk in the woods collecting images and materials to print with, I linger, trying to see all that I can and bring that focus back to the studio.
This year, I have rediscovered hand embroidery and have been embellishing my silk organza dresses with flowers, ferns, salamanders and dragonflies.
I am also working on a new series of wall pieces called "Look Up". Printed on hemp Summercloth, they are views straight up through the tree branches to the sky above. They are colograph printed then hand embroidered to bring in to focus the details of the leaves and branches.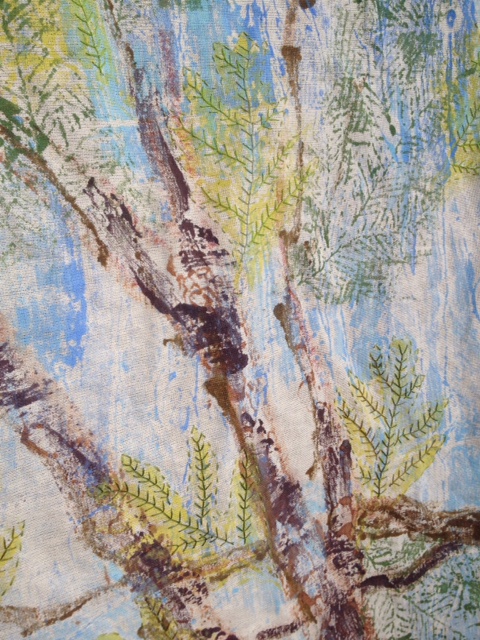 I have beautiful and comfortable hand made linen skirts in three lengths, Sea weed printed silk and rayon scarves and clothing, and all my usual silkscreened bags, shirts and tea towels.
I am really looking forward to opening my studio and inviting everyone in for the Spring 2016 Cape Ann Studio Tour.
Click here for more about Camilla