As I sit at my wheel looking out the windows at the birds and the woods I can hardly believe what a difference the view is compared to last year at this time!
This year marks my 22nd year as a self employed potter and teacher. Where has the time gone? In the studio, we always talk about how time flies. Clay has a way of taking over. Clay also has a way of keeping me present. I can't imagine a day without clay.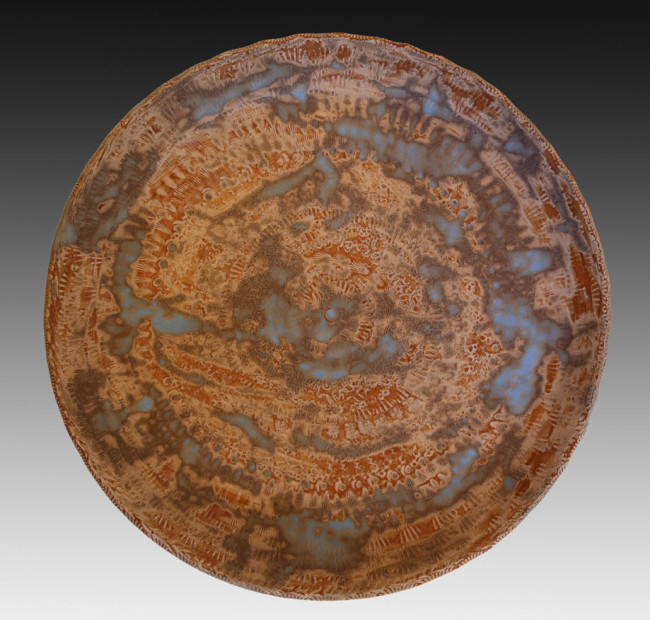 Our five classes are full and I am so appreciative of the very talented Anni Melancon and Scott Tubby who help me teach here. Shana Holub, our studio manager is a huge asset to the studio as well as an emerging artist in her own right, not to mention a ton of fun to be around. Studio assistants Allison Phillips and Nick Kennedy are also so helpful and willing to take on any of the many tasks that keep the studio in great shape. It takes a village! This year I will order about 15,000 lbs. of clay and after thousands of pots are finished, 100% of the excess clay is recycled to make more pots. I hope Cape Ann doesn't sink!
I recently completed two workshops. The first one was on social media and email marketing. A necessary evil, I guess. The other one was with famous North Carolina potter Gay Smith. It was very hands-on as she demonstrated how to alter thrown pots by faceting, fluting and impressing and then changing the shape. It was great to bring back some new ideas to the classes. I think it is so helpful for everyone to have lots of different teachers.
I am currently finishing up orders and looking towards creating new work for upcoming shows and Studio Tour. I am very drawn to the brown stoneware to create my "Sea Fossils". After throwing pieces on the wheel, I impress a mandala-like pattern into the clay using my treasured beach finds – shells, sea horses, coral, starfish, and sea urchins. After glazing the pieces in a matte eggshell glaze, I wipe off the glaze in areas to expose the brown clay and impressions. From a distance, the pots look very ancient, some have said the pots look Native American, Aztec, and Mesopotamian. As we say in the studio, it's as much about the process as the end product.
And as always, I want to honor my wonderful students. I have been so fortunate to meet over 1,200 amazing, diverse, creative, emerging artists over the last 22 years. I am so grateful to the community of people that come to my studio. I couldn't do it without you!
Cynthia
Click here for more about Cynthia Curtis