Having visited the Cape Ann Open Studios tour for many years, it is such a privilege to be included with this group of accomplished artists – though admittedly somewhat intimidating.
A friend recently asked if I plan what my final work will look like. While I might have a general idea of color, texture and overall composition I do not. I find that if I pay attention to each layer I most often wind up someplace very different than my initial idea. The encaustic medium truly encourages exploration, experimentation and an appreciation for the small gifts that occur when you don't plan and instead react in a way that feels right.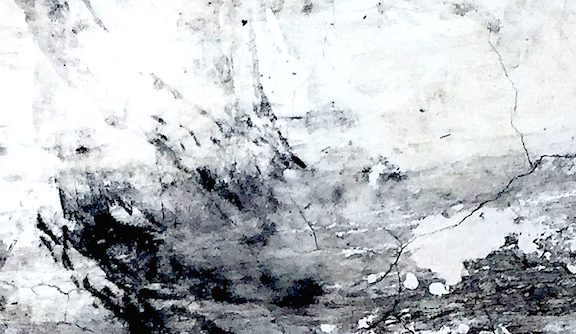 This year began with my spending several weeks traveling in both Asia and Europe. I wanted to spend some time traveling in an area of India in which I'd not yet been, just taking in the various sights and sounds and letting myself just be. I was once again taken with palace walls and the years of decay and disrepair. I've always found walls of old buildings fascinating – the decay and crumbling and the fact that when we travel we find it charming and beautiful yet at home we put crumbling walls on the 'list to be fixed'.
I've started a new series based upon walls in India and I look forward to meeting you during the Open Studio Tour June 3 & 4 to hear what you think.
Click here for more info about Deborah Gonet