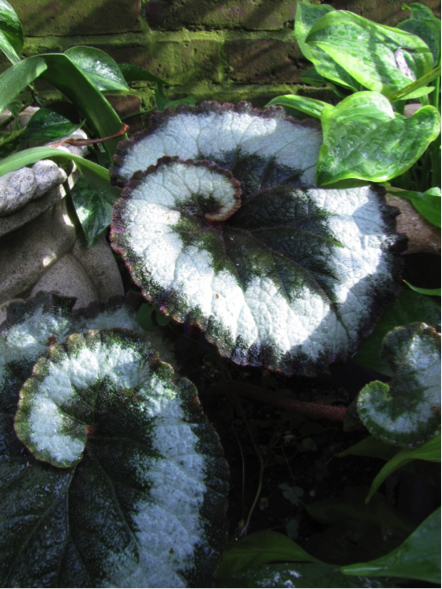 As the light starts to change and Fall closes in, my focus turns to the shows and events coming up in the next couple of months. That tends to push away my sadness at the passing of gardening season, but happily I've gained much inspiration from my gardens this year – despite the drastic drought conditions. If you've been to my studio, you know that I've done my best to create my own little garden sanctuary right here in the middle of downtown Gloucester.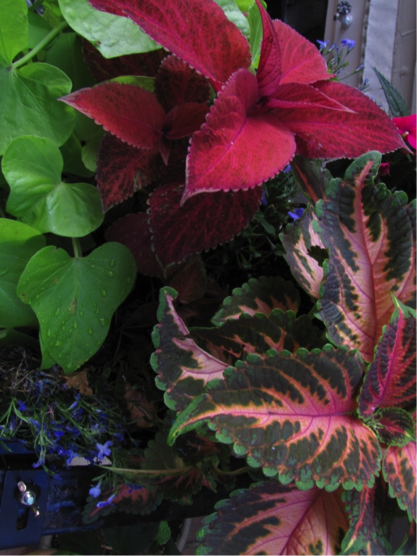 Gardening is a theme that seems to run through my life….in my glasswork, I make several designs based on Mother Nature's designs; my Anemone Pendants, Leaf Necklaces and Tribal Pod Earrings are just a few. Even when not visually representative, often my color choices come from observing Nature's palette…and the wilder and more unusual, the better!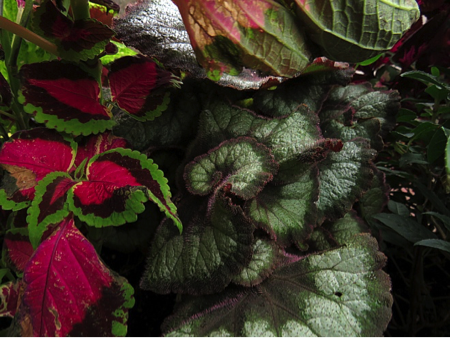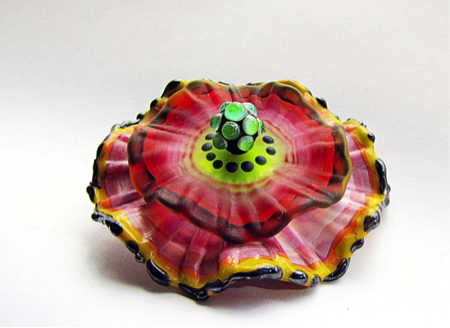 When I travel, one of the first questions I always ask about an area I'm visiting is about any botanical gardens nearby…. those are often my first planned foray. In the last few years I've been lucky enough to experience The Queen's Garden and Namtokphilio National Park in Thailand, Kew Gardens in the UK, (the amazing!) Butchart Gardens in British Columbia as well as Santa Fe Botanical Gardens, the Portland Japanese Gardens, Bellevue Gardens, Coastal Maine Botanical Gardens, Naples (FL) Gardens, Phoenix….the list keeps going! October 1 & 2 I'll be exhibiting at Tower Hill Botanical Gardens, just outside Worcester MA….it's been on my "go to" list so I get to work and play at the same time!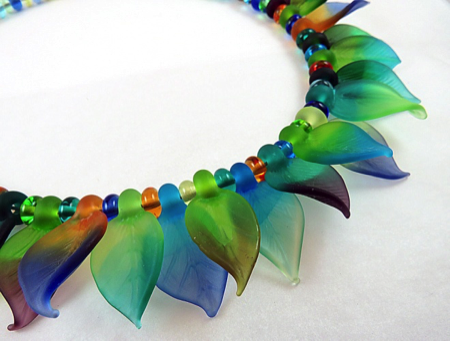 I hope you'll get a chance to stop by my studio and see some of the work inspired by my love of gardens/gardening; if none of the upcoming events fit into your schedule, you're welcome to stop by anytime you're here in downtown Gloucester!
Click here for more about Beth Williams