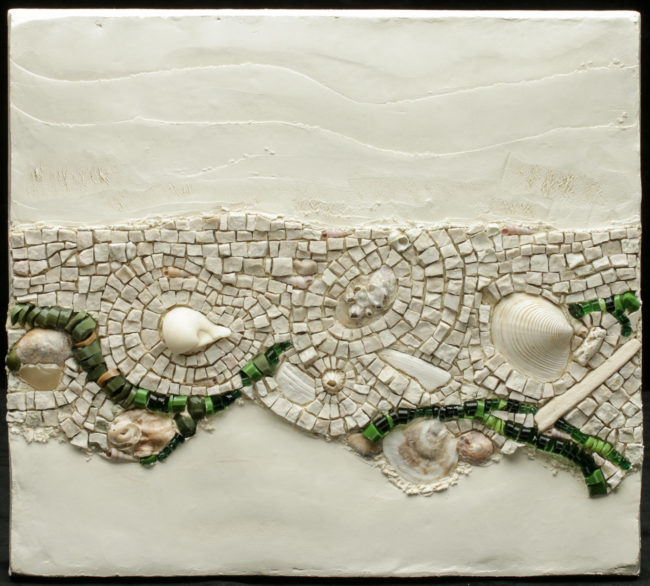 "Wrack Line" Won an award for Artistic Distinction in the New England Mosaic Society Member Exhibition. If you are interested to attend the exhibit here is the information.
Place: Cultural Center of Cape Cod, South Yarmouth, Massachusetts
Exhibition Dates: September 20 – October 8, 2017
Reception: Friday, September 22nd, 2017, 5-7 p.m.
This fall the studio will be in transition. If you have visited my studio before you may recall the magnificent 100 year old maple that graced my yard with beauty and shade. We lost this lovely giant in the last blast of an intense lightning storm this summer. The lightning traveled down both central limbs that formed the crown of the tree though its heart and exited with an explosive blast through my water pipes!
Here are before and after shots. I am in the midst of designing a new driveway and drawing up plans to transform this huge stump into a sculpture, a tree carver will execute this for me. Of course mosaic will be an important component of the design. I will have the plans available to see during the tour.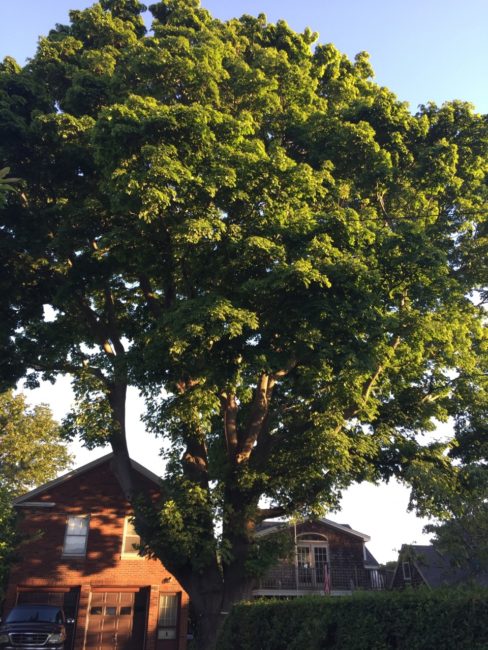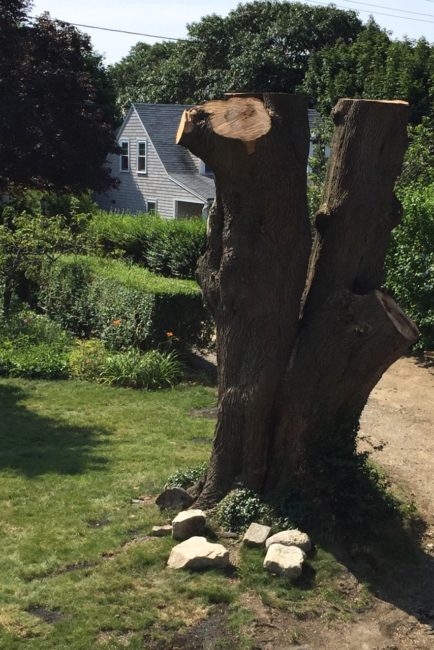 The work will most likely begin after the fall studio tour event.
The rest of my pond and gardens remain untouched and as beautiful as ever.
Come and see whats new!
Click here for more info about Pam