2017 has brought new attention to the recyclables/found objects art of Cape Ann Artisan Sinikka Nogelo. She recently exhibited wall pieces in New York – of metallics and plastic in Brooklyn, shredded paper in Manhattan, and now unveils a new sculpture in Newburyport where she is one of 38 artists in the "Outdoor Sculpture at Maudslay 2017" exhibit called "Tension".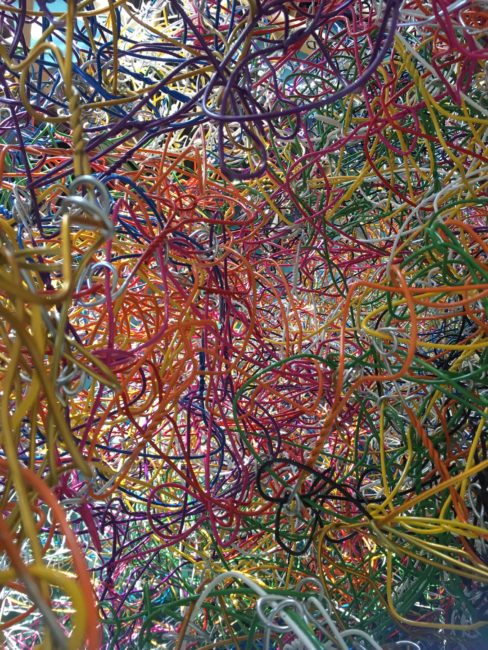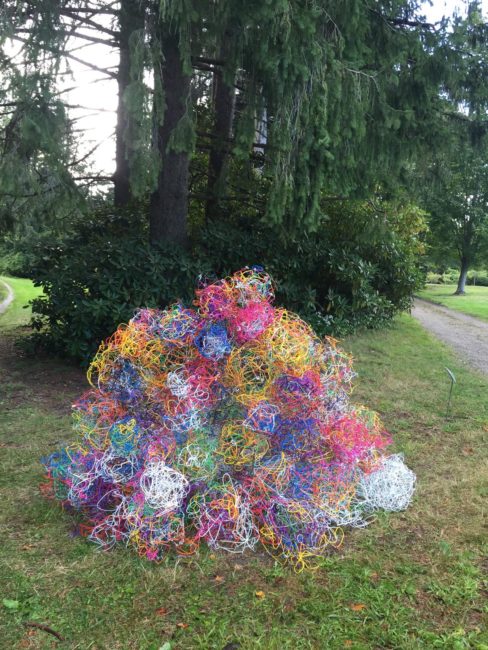 "I chose to work with wire coat hangers, making jumbled, tense sections over the course of two months, outdoors at Good  Harbor and Magnolia Beaches, Newfound Lake, and indoors watching the Red Sox, never dreaming I would use a whopping 3,000 hangers in all!" The finished piece, "All Wired" is over 5′ tall, 8′ long and 4′ wide and can be seen through September at Maudslay State Park, Newburyport, MA.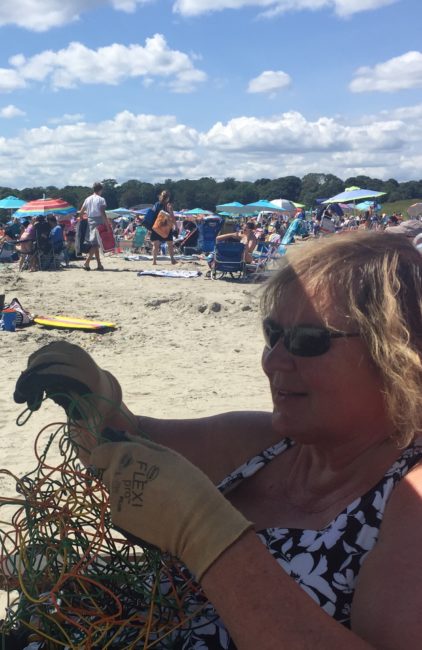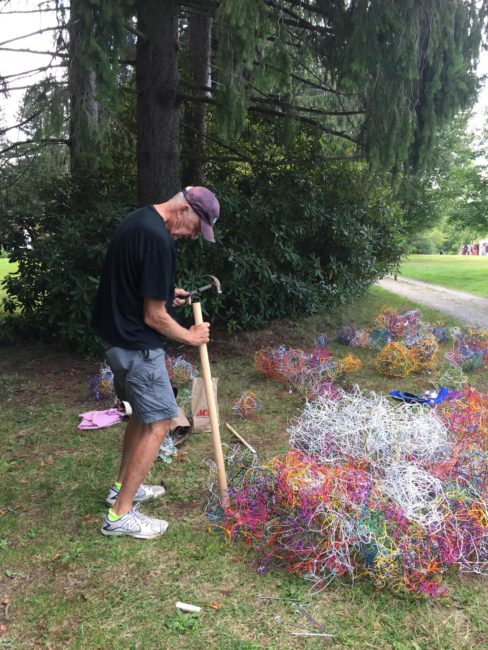 In October Sinikka looks forward to sharing smaller sculptures with visitors to the Cape Ann Artisans Studio Tour. There'll be abstract paintings, too, and one other special item – a genuine, old-fashioned, Scandinavian lap robe used in sleds, newly woven on her loom.
Click here to learn more about Sinikka Nogelo